Personal Tax
Manage Your Personal Tax Clients
Clear Biz provides an amazing solution by integrating with most of the major tax packages and
importing your clients' information directly into Clear Biz. Clear Biz provides you with a complete
list of all of your personal tax clients and shows you exactly who has brought in their information
and much more.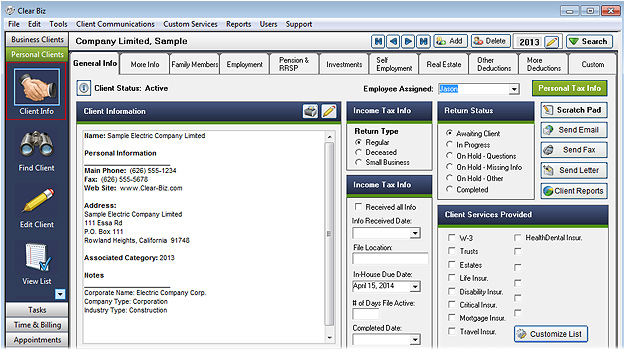 Recording What You Need and What Has Arrived
Our easy-to-use interface allows you to record what information you need from your clients and
what supporting documentation has arrived.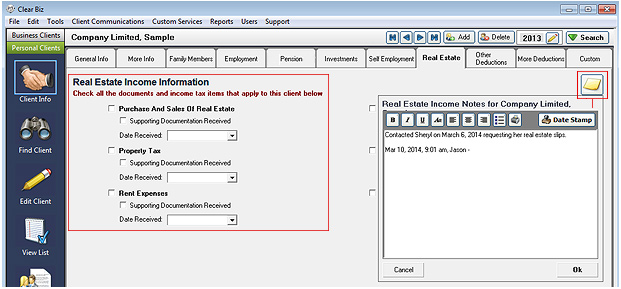 Setting Up The Tax Returns
The advantage of the personal tax section is that you can specify exactly how many steps it takes
for your office to complete a tax return, in what order and define what they are.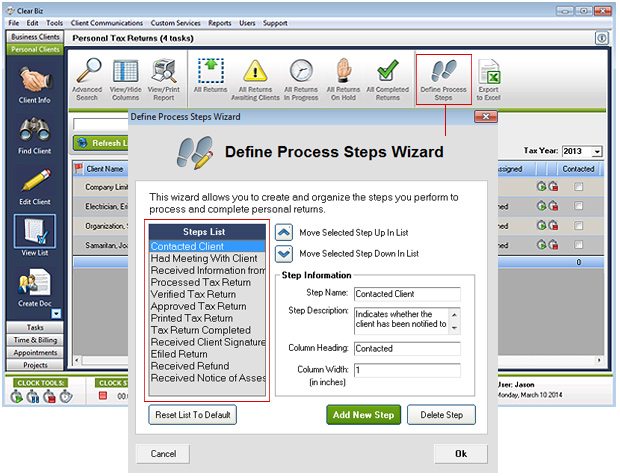 Tracking Your Clients' Tax Returns
As the tax season progresses, you can continually update your information from your tax software
and track exactly who is working on each step and what the status of each return is.
Tracking Your Questions & Missing Documents
You can record what, if any, information is missing and what questions the preparers might have
for each client. This means that anyone in your office can look up any questions and missing
documents when talking to clients and get the revelant information to tax preparers.